Many people want to save money and do things themselves, and this includes selling and buying houses. Buying or selling a house can become a nightmare if you are not prepared. Before you decide to tackle this event on your own, perhaps you should ask yourself a few questions.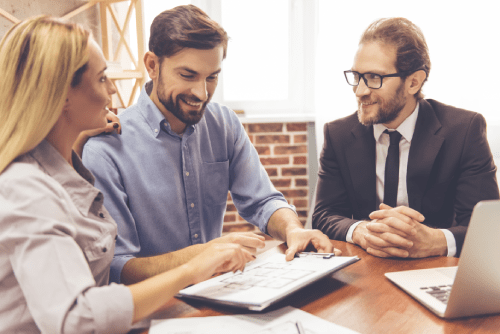 Questions to Ask Yourself
Will I reach enough potential buyers?
You must have a determined plan on how you will market your house. You must have experience using the internet, making ads, and designing a For Sale sign. Remember you will not have access to the local Real Estate Board's listing sites.
How well do I know Real Estate Law?
It is important to know real estate law so you can avoid any lawsuits due to deals falling through. There are laws for every step of a house selling process.
Do I really save money on the commission?
A house for sale by owner is seen as a no commission sale by the buyers. They start their negotiation by deducting the commission from the market value.
How much time will this take?
Keep in mind you will need a lot of time to promote your house. You will need to be accessible to take calls at any time, and screening those calls to see if the buyer is serious and qualified. You will have to schedule viewings as well. Do you know the difference between a good, serious buyer and someone who is just looking? You certainly don't want to open your doors to complete strangers without knowing their intentions.
Do I understand the market?
You will need to know how to price your house. Most do-it-yourself folks price their houses too high, or too low, causing a loss of money either way.
Do I have the necessary skills to sell a house?
Selling a house isn't easy. You can clash with the personalities of potential buyers, and you will have to deal with that yourself. You will have to keep a level mindset when people pick apart your house. Realtors are experienced and can easily deal with this for you.
Can I negotiate like a professional?
When offers begin to come in, will you be able to bargain? Negotiation is a diplomatic war of words. Keeping your emotions in check while dealing with seller-to-buyer negotiations is important. Realtors can handle these situations professionally.
What Can Happen If You Don't Use a Realtor?
Some people want to try to buy or sell a house without a Realtor. There are some things that can happen if you don't.
You can pay too much all around: There are increased risks when you don't use a Realtor. A Realtor protects your interests.
Overpay for the house: Prices are set by the owner, who doesn't always know the actual value of the house. You won't have a way to check if the price is valid.
Issues with appraisals: You may get an accepted offer by the owner, only to discover the house doesn't appraise for the price for which you are buying it.
Problems with the inspection: House Inspection reports can be confusing. Realtors know what to look for.
Disclosure problems: Realtors must disclose any issue with the house. In some cases, owners sell houses and do not disclose issues.
Always speak to a Realtor if you have questions. They are here to help you, guide you and support you through your house selling or buying adventure.
Testimonials
" Positive: Professionalism, Quality, Responsiveness, Value Naveen Vadlamudi was my realtor for a property in Belleville. He was very professional and gave me updates promptly. He is very knowledgeable and the clients can benefit from it. I would like to recommend Naveen to his future clients. Thanks a lot Naveen for your excellent service. "
- Arunjith B Indivar
" Positive: Professionalism, Quality, Responsiveness, Value Naveen vadlamudi- I would say is more than a realtor with great knowledge..he is a friend who supports and guides you In getting your dream home !! One of the great things I like about him is no matter what time it is you get the response for your call/message in less than a few minutes. He guides you in taking a well-informed decisions and extends his awesome support not only till you get your dream home even after that..Naveen you are truly a GTA Real star ?? "
- raj ivaturi
" Positive: Professionalism, Quality, Responsiveness, Value Naveen is a go-to person and a real estate guru. He is so helpful and he treats all his clients with utmost respect/value. True professional and committed. Thank you Naveen for helping/guiding me thru my search for a condo. I wish you great success. Thank you once again "
- Vikramaditya Nugur
" Naveen is very knowledgeable and he explains well all the things when buying home. Definitely, he is the go-to person and preferred realtor-for buying home based on our requirements. Thank you for everything Naveen... "
- Bommakanti Sandeep
" Positive: Professionalism, Quality, Responsiveness, Value I had been looking for a home for several months. I did not have an actual Realtor because I could not seem to find one that could or would consistently help me find a home. Naveen Vadlamudi was the first to really listen to me. Find out exactly what kind of house I was looking for and where, and anytime a home came on the market that matched my criteria, made sure I knew about it immediately. I had to search real estate websites and then ask previous Realtors I'd had if they could show me a home and then hope they could find the time. Naveen Vadlamudi always made the time. If it wasn't exactly when I asked it was within a half an hour and he was always already at the home and waiting for me with answers to any questions I might have about it. If he did not know the answer, he found it, then and there. Mr.Naveen garu is also incredibly personable. On top of being exceptionally good at his job he felt like a friend after the first showing and certainly is a friend now. I was very picky when it came to finding my home. It took 8 months with numerous showings. Naveen garu worked hard for me and never gave up even when I almost did. I am happy to say I am in my first home now, thanks to naveen's efforts and I'm very grateful. I love my new home. I would recommend Naveen Vadlamudi to anyone who wants a realtor. "
- va run
" Positive: Professionalism, Quality, Responsiveness, Value Naveen is very professional and great at his work. His Customer-first approach and putting his client's interests is phenomenal. I would definitely recommend his services. "
- Vijay Ponnada
" Positive: Professionalism, Quality, Responsiveness, Value Naveen is very professional. He has thorough knowledge on the properties and the market. He come prepared for showings, provides a lot of insights about the properties which helped us to make the right choice. He is very flexible and works according to your schedule. He listens to your opinion, provides guidance, and won't rush you in making the decisions. I would highly recommend Naveen for all the real estate services. "
- Rambabu K
" Positive: Professionalism, Quality, Responsiveness, Value Naveen Vadlamudi has a very good understanding of the real estate market in GTA and is knowledgeable to changes. He is always available to answer questions and provide recommendations. Naveen will ensure you understand the market and make a wise decision after looking at several options. Highly recommend him "
- Praveen Gaddipati
" Positive: Professionalism, Quality, Responsiveness Naveen Garu took the time to get to know my husband and me while we were searching for a detached home in GTA. He listened carefully to our preferences and scheduled viewings based on our likes and dislikes. We appreciated his low-key style. When we viewed properties, Naveen Garu gave my husband and me ample time to privately explore and talk without pressure. He genuinely wanted to get us into a property that would meet our needs. When we were ready to make an offer on a property, he was a skillful yet realistic negotiator. We are thrilled with the property we purchased and grateful to Naveen Garu for leading us to it. We unequivocally recommend Naveen Garu to buyers looking for properties in GTA. "
- Swetha Chigurupati
" Positive: Professionalism, Quality, Responsiveness, Value Purchasing real estate during the pandemic was unnerving and draining. The agent, Naveen was very helpful and responsive as needed in a timely manner. Never failed us! Easy to work with and genuinely appeared to want the best for us and to understand our needs. In the end, we were helped to make the best decision!! We would definitely and without question work with Naveen and 100% recommend him to others. "
- Shelly-Ann Watson
" Positive: Professionalism, Quality, Responsiveness, Value I strongly recommended Naveen Vadlamudi for all real estate services. Naveen Vadlamudi was able to find great tenants for my condo townhouse within just a few days. I am very happy and satisfied with his good service. "
- Anantha S
" Positive: Professionalism, Quality, Responsiveness, Value I would highly recommend Naveen Vadlamudi. As 1st time home buyer and relatively new to the country; I had many doubts about mortgage and hiring an real estate agent but Naveen made the whole process so seamless and easy. Naveen was very attentive and would personalize the showings according to my needs. He was always available - easy to communicate with via text and email, as well as the online listing service to exchange notes on different properties. Naveen's knowledge of real estate market is incredible. His suggestions regarding what to buy and where to buy really helps the client to decide quicker. Thank you Naveen for making my dream come true.. "
- MADHAV KOLANUPAKA
" Positive: Professionalism Naveen Vadlamudi Realtor is easy to approach and omnipresent. His services are qualitative, professional and the results are beyond expectation. I personally recommend him for all Real Estate needs. "
- narasimha Soogoor
" Positive: Professionalism, Quality, Responsiveness, Value "
- snia viswa
Previous
Next